We are super happy to announce the release of Video Mémoires 2.0, a new version of our easy-to-use absolutely simple and lightweight video diary app for Mac! 📣⚡️🎉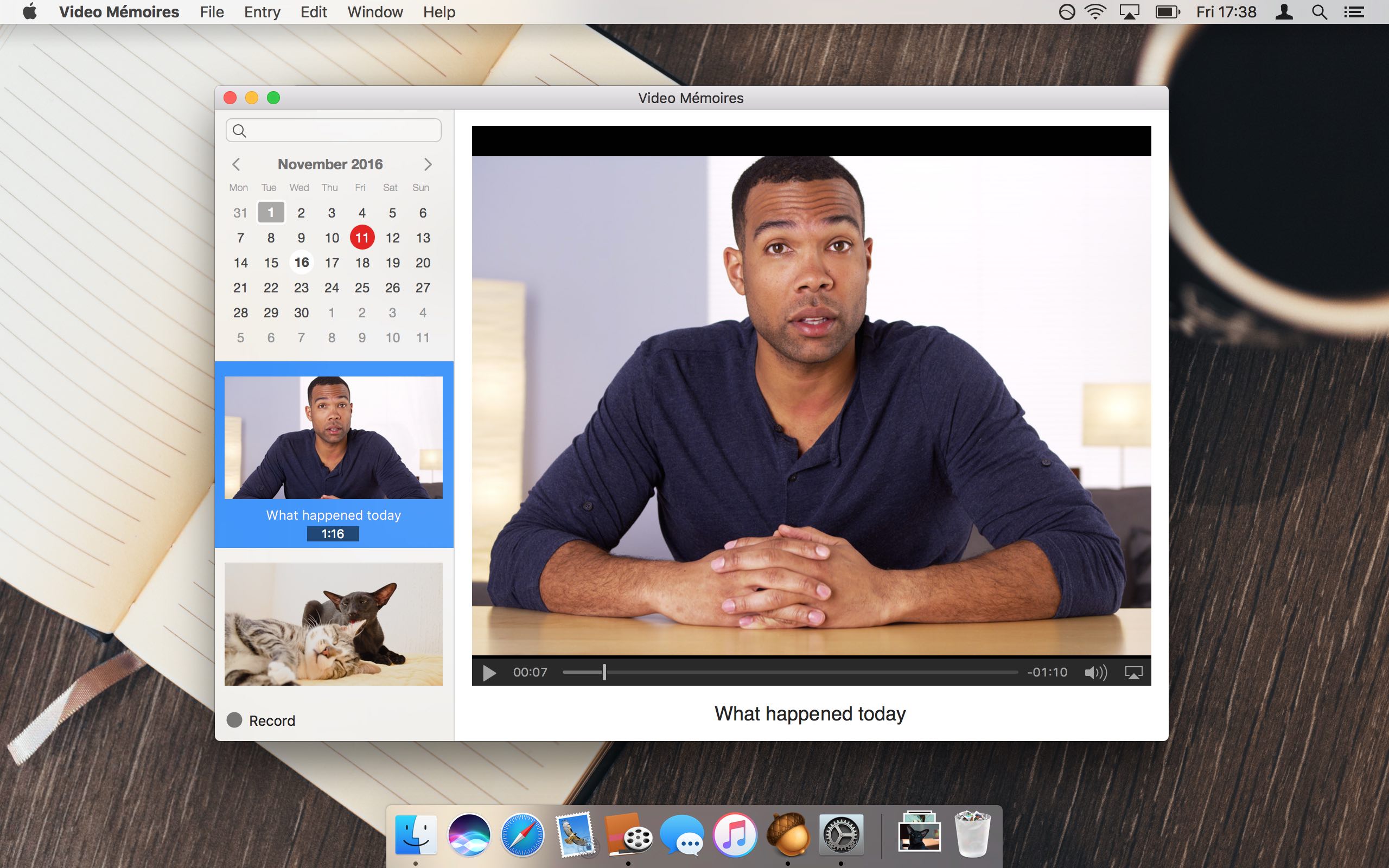 What's New
Rewritten to be fully compatible with macOS Sierra.
New modern look and feel!
Better video quality.
Added easy exporting (Entry → Export… in menu).
Made recording counter faster.
Sandboxed for improved security.
How to upgrade
This update is free for all users of Video Mémoires. That's right! This is the first (and probably the last time) we have this amazing deal — major update with 100% discount. 😻
Note that you must have macOS 10.11 El Capitan or 10.12 Sierra to use Video Mémoires 2.0, it won't work on previous versions of Mac OS X.
If you purchased Video Mémoires from Mac App Store, you'll get the upgrade there.
If you purchased Video Mémoires from our website, please download the latest version from here: https://www.codingrobots.com/videomemoires/. You should have received your new registration code; if not — please use lost registration code recovery system to retrieve it.
Enjoy!